Editor's Note: The market competition in the field of voice assistants and voice interactions has already begun to appear at the 2017 CES. In addition to the original US Amazon, Google, Microsoft and other international manufacturers continue to promote new products in this field, domestic science and technology news, including Huawei are doing their best. Open up this field. Voice interaction is the entry point for many subdivision applications of artificial intelligence, smart home and Internet of Things. The war has already started. Xiao Bian reprinted the latest industry research trends and shared with you.
Domestic and foreign giants have entered the field of voice interaction
In October last year, Intel and HKUST Xunfei announced a joint research and development of AI chips. The chip integrates functions such as microphone array and far-field speech recognition into the SOC to form a complete far-field voice interactive chain. The cooperation officially announced that Intel will also Enter the smart voice interactive market.
Previously, Keda Xunfei's microphone array and other hardware have been commissioned by China's Quanzhi Technology R&D. Quanzhi Technology is clearly a follower of the ARM camp. However, according to Intel internal staff, HKUST is not completely satisfied with the cooperation with domestic chip manufacturers. The competition in the voice interaction market is fierce, and domestic startups such as Shengzhi Technology bring information on microphone array technology and solutions. Flying a lot of pressure, this has recently led to the alliance between the University of Science and Technology and the foreign chip giant Intel, hope that the chip plan with Intel will fundamentally reverse this trend.
In February of this year, Baidu announced the wholly-owned acquisition of Raven Technology. Founder Lu Wei and his team formally joined Baidu and became the general manager of Baidu Smart Home Hardware, reporting to Baidu Group President and Chief Operating Officer Lu Qi. Lu Qi also announced that the original secret team upgraded to the Secret Division, accelerating the layout of artificial intelligence. Lu Qi pointed out that with the advantages of voice and dialogue technology, Baidu will have a huge opportunity to lead a new generation of human-computer interaction platform. Natural language and other intelligent interaction methods may appear in every device from mobile phone to home. Baidu's notice also shows that Baidu's senior director Jing Wei and chief architect Zhu Kaihua will be the core management of the business unit.
Recently, according to Bloomberg News, Huawei has a team of more than 100 engineers in Shenzhen developing voice assistant services, and the development work is still in its early stages. The Huawei Voice Assistant project has a great goal, targeting Apple Siri, Amazon Alexa and Google Assistant. Huawei Voice Assistant locates Chinese and is aimed at domestic users. It will continue to cooperate with Google and Amazon in overseas markets.
Similarly, Samsung is actively deploying in the voice assistant field. It acquired Viv in October 2016 and acquired Harman International for $8 billion, and then joined GPU giant NVIDIA to invest in SoundHound. SoundHound is a startup technology company dedicated to speech recognition and search. The initial service was to provide music-related information.
Facebook founder Zuckerberg also spent 100 hours in 2016 to complete the development of AI housekeeper Jarvis. Zuckerberg and his family can use voice to send voice commands to mobile phones or computers to control lighting, temperature, appliances, music and security equipment. The learning function of the Jarvis system allows it to identify the owner's preference patterns, learn new vocabulary and related concepts.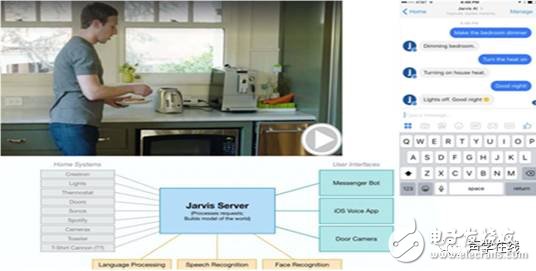 With Amazon, Google, and Microsoft working on voice interactive devices, the market has seen unlimited potential in this space. As the most natural way of human communication, speech has a natural advantage over words and images. In particular, the success of Amazon Echo brought people to the threshold of the era of no screen. A few days ago, Amazon founder Bezos mentioned in an interview that Alexa has become one of Amazon's core strategies and its valuation may be close to $10 billion.
And in this war, Apple has taken a different approach and chose to start with smart headphones. The online sales report of the US wireless headset market released by market research company Slice Intelligence recently confirmed this. In just one month, Apple AirPods has taken a 26% market share in US wireless headsets. According to the report, before the release of AirPods, the wireless headset market was dominated by Beats and Bose; but after the release of AirPods, among the top ten wireless headset brands on the market, in addition to Bose's market share, other brands' markets The occupancy rate has shrunk to varying degrees, including even the AirPods "same brothers" Beats who have dominated the wireless headset market for many years.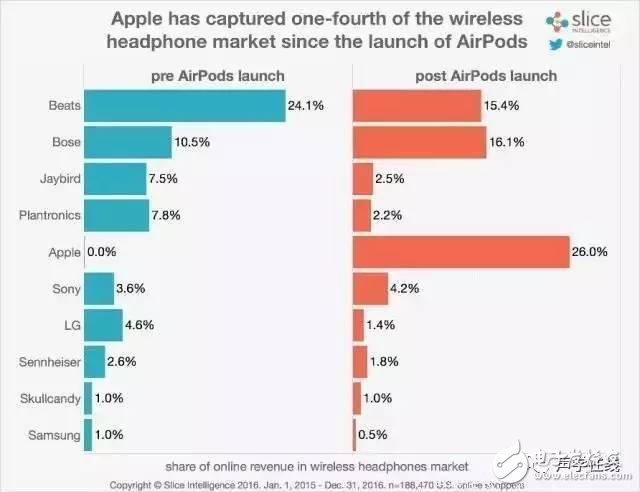 At this point, almost all IT giants at home and abroad have entered the voice interactive market, including Google, Apple, Microsoft, Amazon, Facebook, Samsung, Ali, Baidu, Tencent, Huawei, Science and Technology, and so on. Chi, Yunzhisheng, Shengzhi Technology, Triangle Beast, Qiran, Rockid and other startups, voice assistants have become a very hot topic, almost set off a whole industry research Amazon Echo boom.


Guangzhou Ehang Electronic Co., Ltd. , https://www.ehangmobile.com