The reporter recently learned from related departments that in 2011, China's photovoltaic industry could be described as being depressed, the market was sluggish, overcapacity, price wars, and "double counter" investigations and other unfavorable factors throughout the year. Winter." At present, the entire photovoltaic industry seeks to "break through."

Jiangsu is the largest photovoltaic province in China: it has more than 600 photovoltaic companies, employs 120,000 people, and has a complete industrial chain. It is involved in the production of polycrystalline silicon raw materials, production of solar cell modules, and construction of photovoltaic power stations at terminals. Occupy two-thirds of the country, while the industry's leading leading companies are mostly concentrated in Jiangsu. At the end of last year, the Jiangsu Provincial Federation of Industry and Commerce conducted an in-depth investigation of the province's photovoltaic industry and found that both photovoltaic leading enterprises and small and medium-sized enterprises experienced a general decline in operating performance, and a few enterprises faced suspension of production.

Many domestic PV companies are half-domestic. Before the polysilicon in the era of 400 US dollars / kg profits, whether real estate companies, or foreign trade, chemical, food, agricultural companies, are investing heavily in the photovoltaic industry chain. For example, Samsung, AU Optronics, TSMC and other well-known electronics manufacturers in Asia have rushed around the field. More important is the promotion of local governments. For example, Zhejiang Haining, known for its leather, regards the photovoltaic industry as the focal point for the transformation and upgrading of local enterprises. The government's taxation, technological transformation, talent introduction, certification, and exhibition are all five of the photovoltaic companies. With subsidies, Haining's photovoltaic companies have grown from 14 to more than 40, and are aiming to build photovoltaics into the first pillar industry with an output value of RMB 30 billion. Focusing on Zhejiang, there were only 30 companies engaged in the photovoltaic industry before 2007, but this time it has gone up 7 times.

According to statistics, the total installed capacity of photovoltaics in the world in 2011 was roughly 24 GW, an increase of about 30% compared with the previous year. At present, the domestic installed and under-construction photovoltaic capacity is roughly 50 GW. Under the background of a sluggish European market, a large number of domestic Photovoltaic companies simply can't find exports. "At present, more than 90% of China's photovoltaic products are exported, and the European market accounts for more than 70%. The overall dependence on the industry is too high," said Gao Jifan, chairman and CEO of Changzhou Trina Solar. One year ago, European countries reduced the subsidies for photovoltaic industry one after another. Combined with the European debt crisis, the European market is not optimistic. Due to fluctuations in foreign markets, many domestic companies have repatriated funds and have sold a backlog of inventory, which has pushed prices down one another and disrupted the market order, making the market worse. Li Junfeng, deputy director of the Energy Research Institute of the National Development and Reform Commission, admitted that one of the causes of the photovoltaic industry itself is the blind expansion of domestic enterprises, resulting in excess capacity.

How to break through? Taking Jiangsu as an example, Zhang Lingjun, vice president of Suzhou Atos Sunshine Power Co., Ltd. suggested that in the transition period when enterprises encounter difficulties and the market is suddenly quenching, it is imperative to establish an integrated cooperation mechanism between government, enterprises, banks, and power grid companies. Accelerate the launch of domestic photovoltaic application market. Gao Jifan, head of Trina Solar Energy, urged Jiangsu Province to be a heavy-duty area and should promote solar power generation. It could be the first to promote "roof planning" in government agencies, enterprises, and public institutions, and accelerate the transition from a photovoltaic industry province to a province of photovoltaic applications. pace. Li Ren, chairman of Jiangsu Provincial Industry and Commerce Federation, who has long tracked and researched the photovoltaic industry, suggested that Jiangsu Province should be actively involved as a demonstration province of clean energy applications in Jiangsu Province and be the first to introduce Jiangsu's supporting policies for grid-connected electricity prices in photovoltaic power generation countries. Photovoltaic applications for development and construction on idle lands such as coastal areas, mudflats, and both sides of rivers are subject to electricity price subsidies, leveraging price levers to stimulate industrial technological progress, and accelerating the pace of photovoltaic applications.
30W Led Track Lights with Bridgelux or Luminus COB LED chips.
30W LED Track Lights with international 2 wire, 3 wire, 4 wire track connector, matching well with most of quality track rail.
CCT: 2700K, 3000K, 4000K, 6000K are available.
Function: Non-dimmable, dimmable and CCT changeable are available.
Types: DALI system, 0-10V systerm, Dial Switch, guide rail with power supply.
Beam Angle: High reflectance diffuser (Lens+Reflector) with 10° / 24°/ 36° for choice.
Dimension of 30W LED Track Lights: Φ90mm, 230*210mm
Finished Color: Matt White / Black / Silver etc.
High luminance flux: 2600lm
High CRI: >90Ra
Input voltage: AC110/220V 50/60Hz
Certification: CE RoHS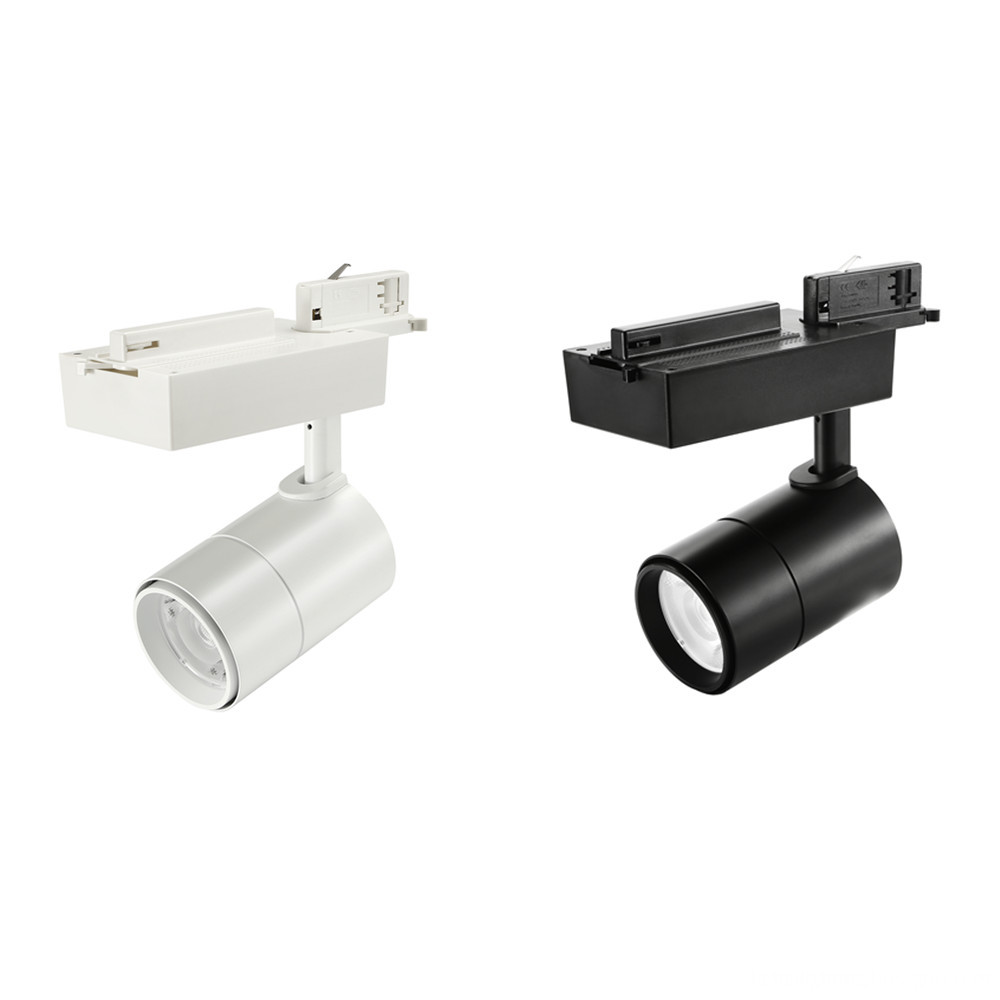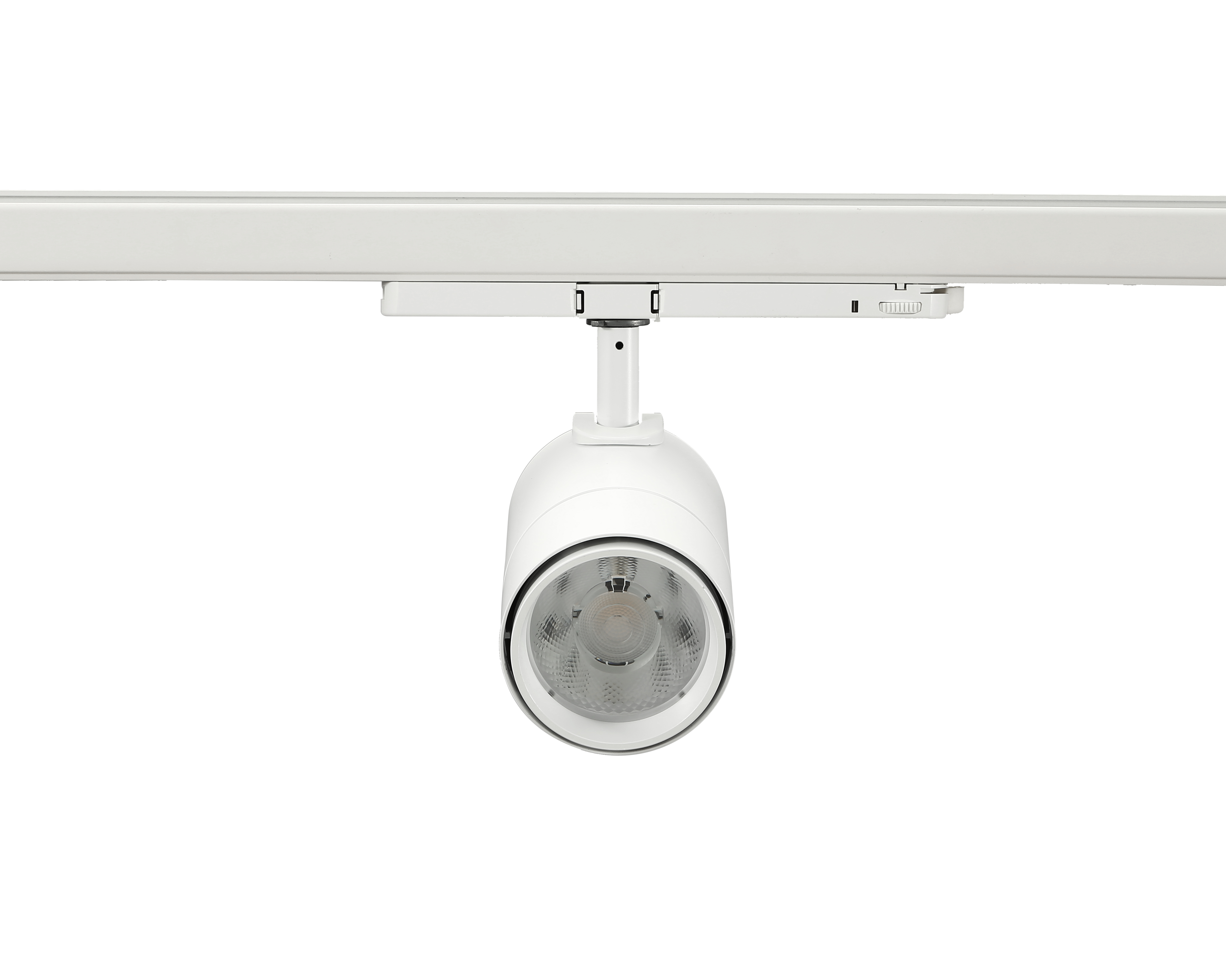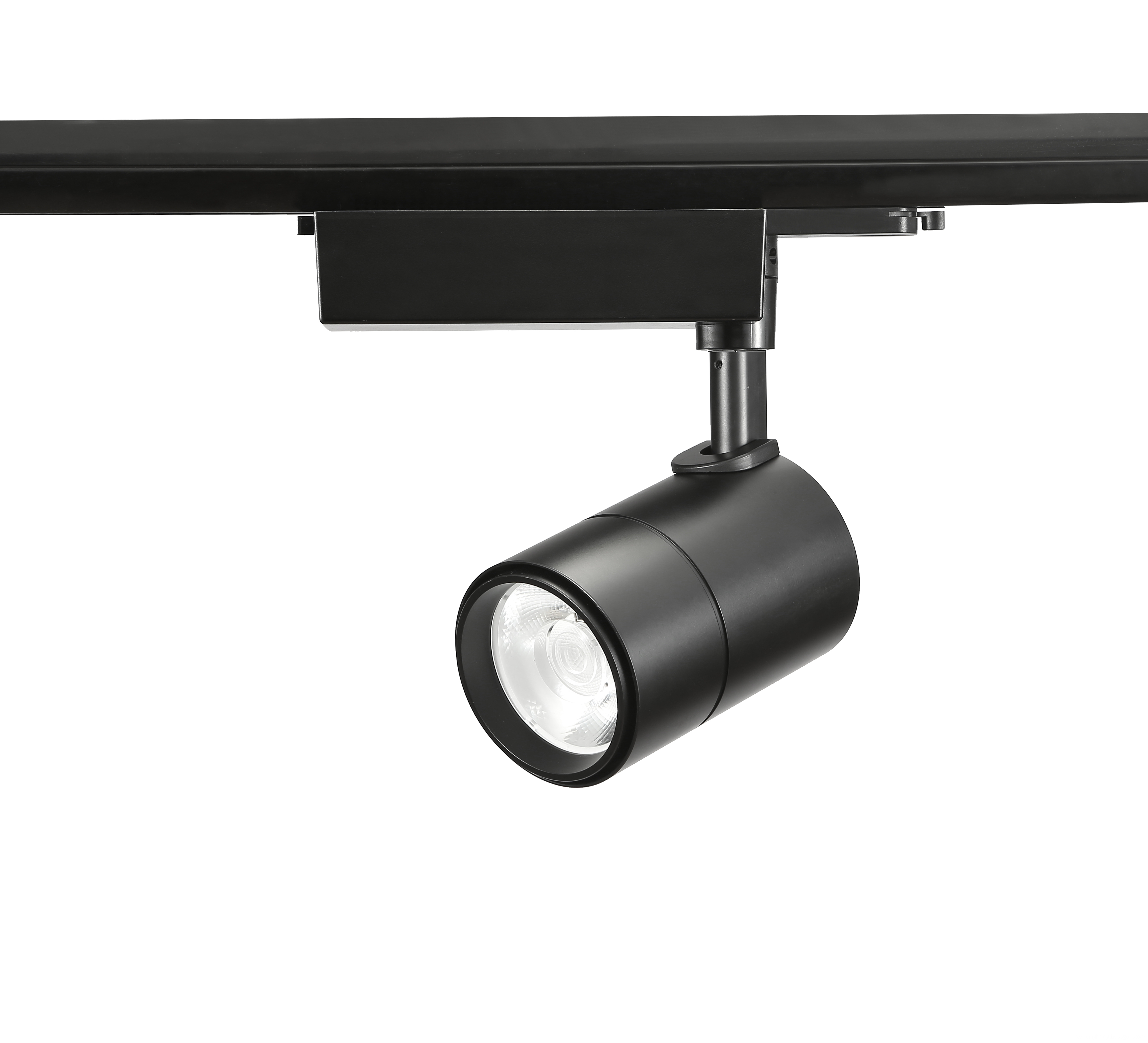 30W Led Track Lights
30W Dimmable LED Track Light, 30W Mini LED Track Lighting, 30W Commercial LED Track Light, 30W Color Changing LED Track Light
SHENZHEN KEHEI LIGHTING TECHNOLOGY CO.LTD , https://www.keheiled.com