The USB-IF organization also participated in CES 2013, and brought some new news and live demonstrations on the 10Gbps USB 3.0, USB PD 1.0 power supply specifications.
According to reports, 10Gbps USB 3.0 will have a new data cable certification project, but USB-IF guarantees that, except for the lowest-end and cheapest, almost all current USB 3.0 data cables and interfaces can enter 10Gbps without any changes. Because the doubling of the bandwidth is mainly achieved through more efficient encoding and better power supply efficiency, there is no hardware change.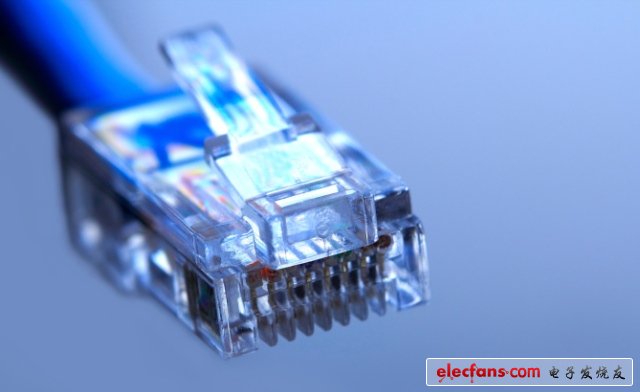 The new standard is currently under development and is expected to be completed and announced in the middle of this year. It will appear on the market after the controller and other related equipment are updated.
The USB 3.0 specification also defines a 1-meter-long fully passive data cable, and beyond this length, an active chip needs to be added.
What many people do not notice is that the SSIC (SuperSpeed ​​Inter Chip) specification has also been formulated in the first half of 2012. It is USB 3.0 for interconnection between chips, replacing the existing USB 2.0 version of HSIC. For smartphones and tablets, this is life-saving straw, because HSIC has reached its bottleneck, and 2x2 802.11n wireless chips can support it, not to mention the next generation of 802.11ac.
SSIC, 802.11ac plus the faster Release 10 / UE LTE Category 4 communication baseband, look forward to it.
The USB Power Delivery (PD 1.0) power supply specification has also been completed for more than half a year, and this time I finally saw the actual demonstration. USB-IF transformed a Lenovo X300 notebook so that it can be powered by USB 3.0 and USB PD and daisy-chained to drive two monitors with a resolution of 1080p, 2048 & TImes; 1156.
The notebook system is still Windows Vista. It took a while to find and connect the other two monitors, but in the end the whole system ran successfully and it was very smooth, which is very good for a development system.
In addition, there is a U disk behind the monitor at the end, which can be read and written directly by the notebook.

GPS

Antenna Description
Stronger Signal: Our high quality car GPS Antenna with SMA Aerial Connection Port will help your GPS Navigation System pick up stronger and stable position signals info rapidly.

Easy to install: The car GPS antenna has a magnetic base which can stick to any metal surface or just put it under windshield glass.

Waterproof: It's no need to worry about it even in rainy day. The GPS antenna with extended cable allows you to place GPS antenna near a window without having to have whole unit be nest to a window.

Cable length is 9.85 feet. Voltage is 2.7V to 3.6V DC.

Plug and Play and : Right Angle Aerial SMA Connector.
GPS Antenna Specifications
Technical Specification
1. Dielectric Antenna
Central Frequency: 1575.42MHz ±3MHz
V.S.W.R: 2:01
Bandwidth: ±5 MHz
Impedance: 50
Peak Gain: > 3dBic based on 7x7cm ground plane
Gain Coverage: > -4dBic at -90 < 0 < 90 (over 75 volume)
Polarization: RHCP
2. LNA/Filter
LNA Gain Without cable: 28dB Typical
Noise Coefficient: 2.0dB
Filter Out Band Attenuation: (f0=1575.42MHz)
7dB Min f0+/-20MHz;
20dB Min f0+/-50MHz;
30dB Min f0+/-100MHz
V.S.W.R: < 2.0
DC Voltage: 3V to 5V
DC current: 7-10MA
3. Overall
Frequency Range: 1575/1609MHz
V.S.W.R: 2.0
Gain: 30±3dBic
Impedance: 50 R
4. Mechanical
Weight: 60 gram
Size: 45x38x15mm
Cable: RG174
Connector: SMA
Mounting: Magnet base
Housing: Black
5. Environmental
Working Temp: -40~+105
Waterproof test: 4 hours under the tap, let the water rush over the housing;
Vibration: Sine sweep 1g (0-p) 10 ~ 50 ~ 10Hz each axis
Humidity: 95% ~ 100% R
GPS Antenna Pictures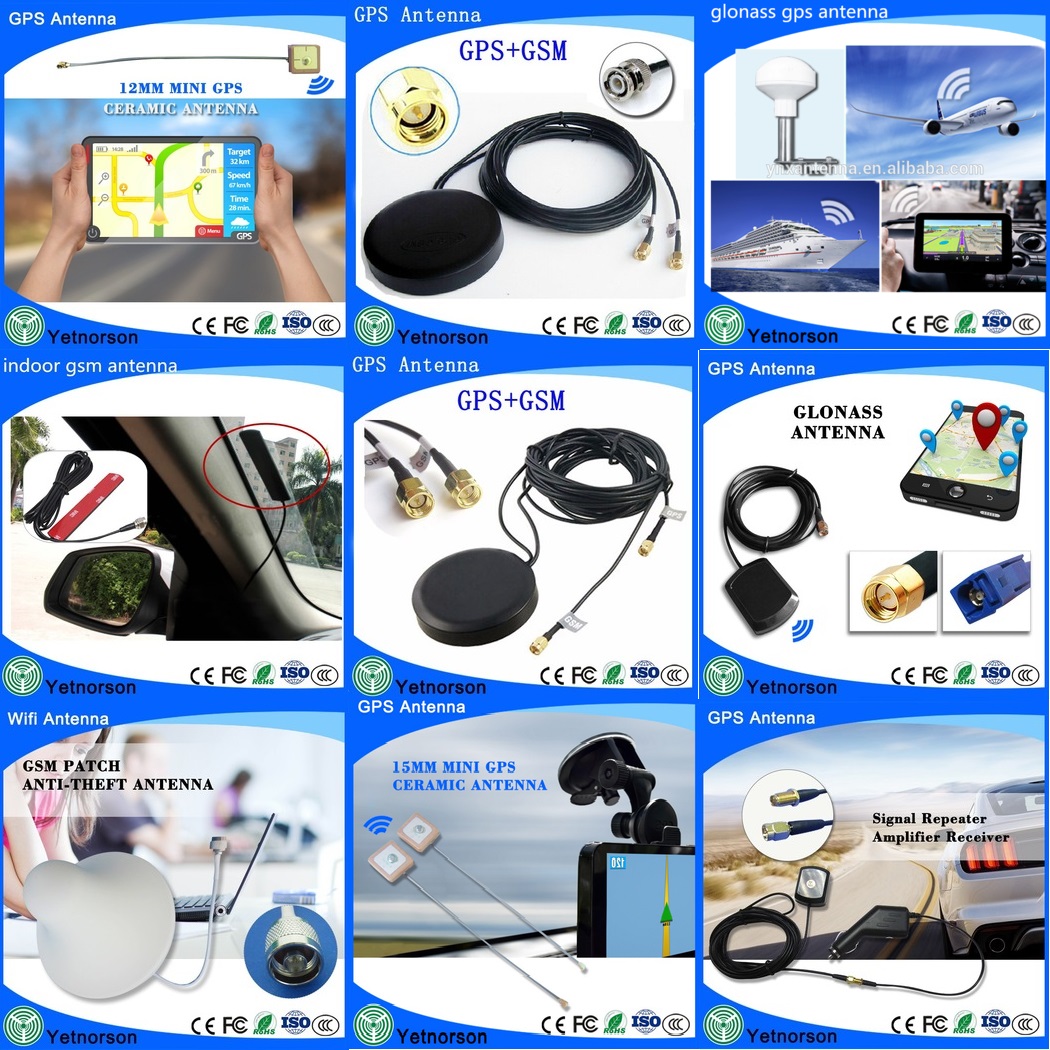 GPS Antenna
GPS Antenna,Ceramic GPS Antenna,Lightning-protection GPS Antenna,Antenna Patch Antenna
Shenzhen Yetnorson Technology Co., Ltd. , http://www.yetnorson.com