[High-tech LED News] Recently, South Korea's Samsung and UDC (Universal Display Corporation) announced that they have signed a cooperation agreement, UDC will authorize Samsung to use its OLED related technology.
Under the OLED patent license agreement, UDC licenses Samsung to use its patents to manufacture and sell some phosphorescent OLED display products. Samsung has also agreed to pay UDC fees to us until December 31, 2017.
In addition, according to the complementary OLED material purchase agreement, UDC has agreed to provide Samsung with a small amount of phosphorescent OLED materials for the production of Samsung OLED display products.
Founded in 1994, UDC is a supplier of OLED technology and materials, developing and supplying state-of-the-art organic light-emitting device technologies, materials and services for the display and lighting industries.

The Lightning Surge Arrester is designed for trouble-free power distribution. Polymer Surge Arrester protect transformers, switchgear and other equipment from switching and lightning surges. Polymer specis lighting arrester meet or exceed all requirements of the latest IEC standards and can be selected to match the range of pollution and energy requirements. Polymer Lightning Arrester should be installed in parallel between the line and ground to the transformer or cable termination or other object to be protected. Compared with arresters made of ceramic materials, polymer lightning protection devices can be widely used in medium and high voltage power grids in coastal and heavily polluted areas.
Features
1. Small volume and light weight
2. Protecting the shell body from breaking up when the pressure from thermal shock released
3. Easy to tell if the application still work due to its carbonization when shell body flashs over
4. Better performance in high contamination areas
5. Good sealing performance
MAIN DIMENSIONS AND STANDARD PARTICULARS

Type

YH10W-11KV

YH10W-24KV

YH10W-33KV

Rated Voltage

,

KV

11

24

33

Norminal Discharge Current,KA

10

10

10

Max Continuous Operating Voltage,KA

9.3

19.5

26.8

Residual Voltage Steep current,KV

38

76

104.5

Residual Voltage Switching Surge,KV

30.8

61.6

84.7

Residual Voltage Lightning Impulse,KV

33

72

99

4/10μs high current impulse,KA

100

100

100

Creepage Distance,MM

340

750

900

Weight,KG

1.62

3

3.05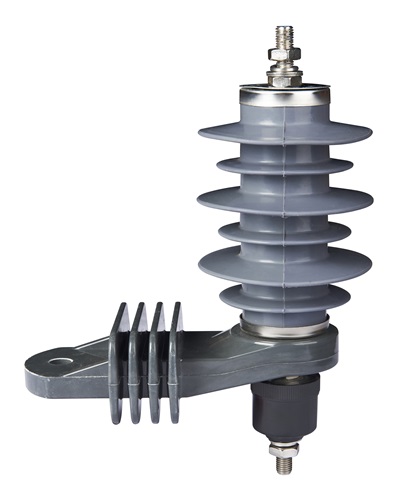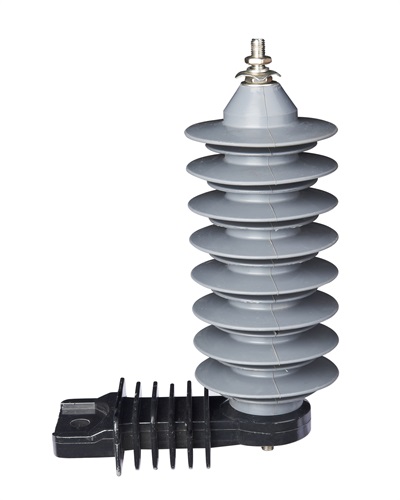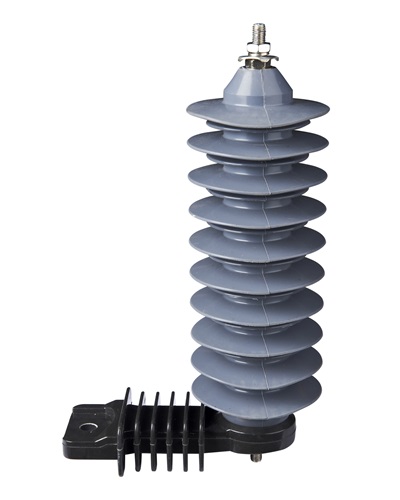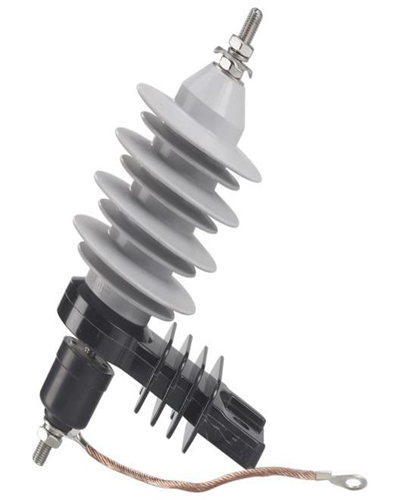 We warmly welcome friends both domestic and abroad to visit our company, if you have any questions, please contact with us directly.
Lightning Surge Arrester,Polymer Surge Arrester,Polymer Specis Lighting Arrester,Polymer Lightning Arrester
FUZHOU SINGREE IMP.& EXP.CO.,LTD. , https://www.cninsulators.com