Model NO.:
SDL. J(XRNT-7.2KV)
Transport Package:
3PCS/Carton
Specification:
D51*L292mm
Application:Â high voltage current limiting fuses type seires mainly used in AC50hz, rated voltage 3.6-40.5KV.Rated current up to 200A circuit for protection transformers and power equipments form overload and short circuit .it can also be used with load switch ,vacuum contact. it conforms to IEC282-1,GB15166.2 and DIN standard.
 
Design features:Â S type high voltage HRC current limiting fuses is insert installation,the striker parallels to the fuse element made from pure silver.they are sealed in the fuse tube filled with chemically treated high purity quart sand.the fuse tube is made from heat resistance.high duty ceramic or expoxy glass.when fault circuit happpens .the fuse link melts.the high resistant metal wire paralleling to fuse links metlts immediately at the apperance of the arc.and the striker jumps out to push the chained equipment contact .signaling the melting automatically cutting the circuit.the striker has spring type striker use high pressure caused by the lighting power to push the striker.S type high voltage HRC current limiting fuses has many merites as high current limiting ability .
 
high breaking capacity .quick and punctual in action .reliable in performance.
 
DIN HRC "S" type high voltage fuse for transformer protection:
1. According to bussmann DIN "S" type high performance back-up fuse
2. Comply with IEC282-1, DIN, BS
3. This fuse is intended to protect distribution networks and transformer, for indoor as well as outdoor use.
4. Any other specifications can be designed specially.


 
Model



Rated Voltage(KV)

Rated current of fuse link(A)




Rated breaking current(KA)

Dimensions(mm)
Foreign
item No.

Diameter

Length

SDL.J

XRNT1

7.2

6.3/10/16/20/25/31.5/40/50/63

50

51

292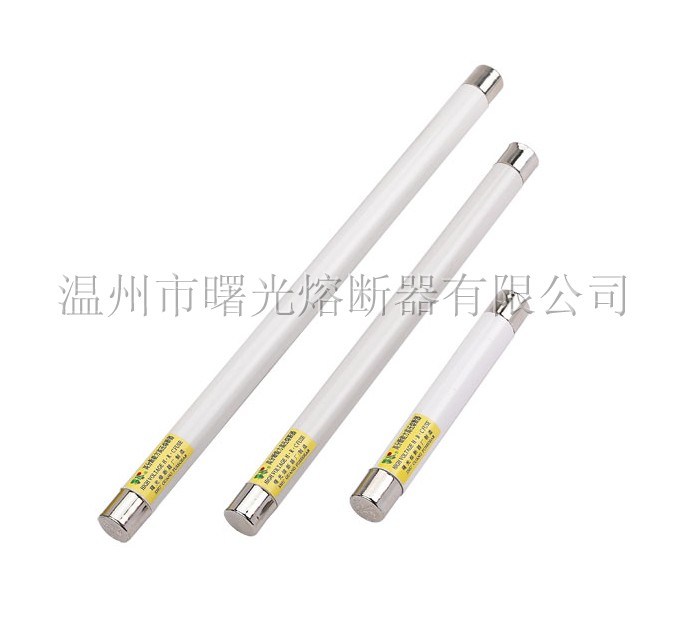 Room 401-2, Unit 61, Tianan Cyber City, No. 55 Changshan Road, Jiangyin City , http://www.chnonwoven.com